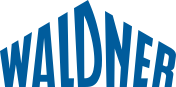 WALDNER SCALA Fume cupboards have been designed to meet the needs of modern laboratory processes and latest safety standards
Using the WALDNER designed "Secuflow" supported flow technology you can Reduce your energy consumption and increase profitability,
Our bench mounted fume cupboards with Side Installation which are tested in accordance with EN 14175, e.g., use 350 m³/h/lfm. All bench mounted fume cupboards with Secuflow technology only require 270 m³/h/lfm.
The slender, patented side posts of our Rear Wall Installed fume cupboards offer an increased nominal width of the internal workspace and due to their specially designed shape ensure that there is little turbulence in the intake air.